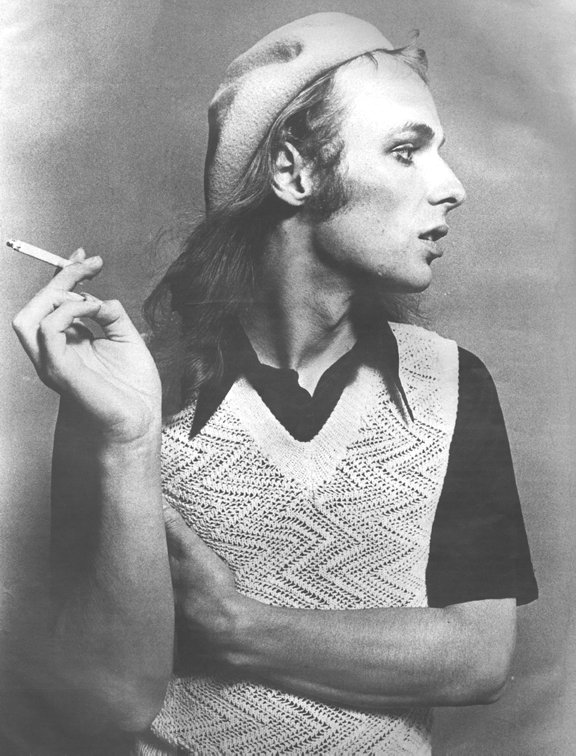 After watching the rather excellent
Arena documentary
on Friday about Brian Eno I got to thinking about instrumental music and the power of removing words from song. I guess it's a bit like the relationship between poetry and the novel - some might argue it forces you to distill down to the very best stuff you can conjure, others that it takes a different kind of skill. Not only great for writing university essays to (less distraction) and avoiding puking on pendalino trains (thanks to Eno for getting me through a 3 hour journey with Virgin trains) I think sometimes you need a bit of a palette cleanser when you listen to music as much as I do. A bit of a place for your mind and ears to go to as a kind of asylum from the constant onslaught... Although I always get more of an urge to dance to instrumental pieces because it tricks my brain into thinking i'm back in a ballet class or something....

I first really got into Brian Eno after coming up to London to hear Bang On A Can perform Music For Airports in the Royal Albert Hall at the BBC Proms. I don't normally have a high attention threshold for classical music but this was really incredible and we got to lie down in the middle section of the hall and look up at the amazing parachute ceiling (or whatever it is they have up there... ) The Eno piece I've chosen here - 2/1 - actually uses only "voices" (so I'm not sure it counts strictly as an instrumental! It intermingle four "ahhh" notes which repeat and loop back on themselves, interacting with one another.

I often use instrumentals as warm-ups as I don't like doing scales or playing other people's music so I've ended up composing little bits over the past few years that have grown into pieces of their own. Sometimes they develop so much that they get lyrics and melodies and grow up to be real life songs, others stay as Pinocchio wannabee little children and some them suggest segues between songs or get spoken words (like instrumental #21 that some of you have heard). I might post one up in a few days once my finger heals from picking up a hot metal spoon that I stupidly left in a saucepan full of soup...
So, here's my
playlist of instrumental stuff
I've been listening to recently (there's a bit of a cinematic theme going on here and I couldn't chose between the Cave/Ellis soundtracks so you get both).
Any suggestions of more things to listen to would be greatly received!
Just click on the red link below and it will open in your Spotify player:
1. Brian Eno – 2/1
2. Philip Glass – Opening - Instrumental
3. Ólafur Arnalds – 0040
4. Hauschka – Blue Bicycle
5. Nick Cave & Warren Ellis – The Road
6. Nick Cave & The Bad Seeds – The Proposition #3
7. Yann Tiersen – Comptine D'un Autre Été, L'après-Midi
8. Alexandre Desplat – New Moon
9. Michael Nyman – The Heart Asks Pleasure First/The Promise
10. Nico Mühly – Mothertongue: Pt. 1
11. Jon Brion – Theme
12. Jon Brion – Punch Drunk Melody